Reach customers where they are with Business Messages
Help your customers reach you with the scale of Google Search and Maps. With Business Messages' conversational experience, delight your customers and drive results.

Build consumer trust by showing expected wait times and answers to frequently asked questions, and enhance customer care with the ability to connect with a live agent.
Buyers & Sellers will be able to find Business Messages in even more places on Android, including within apps and during calls.
GBM Brochure | START FREE - Exclusive to REIA members.
Google's Business Messages
Realbot offers Google's Business Messages service to Real Estate Agencies.
Business Messages is a powerful way to connect with your Buyers & Sellers. 9 in 10 business decision makers believe Google's Business Messages will improve their customer interactions.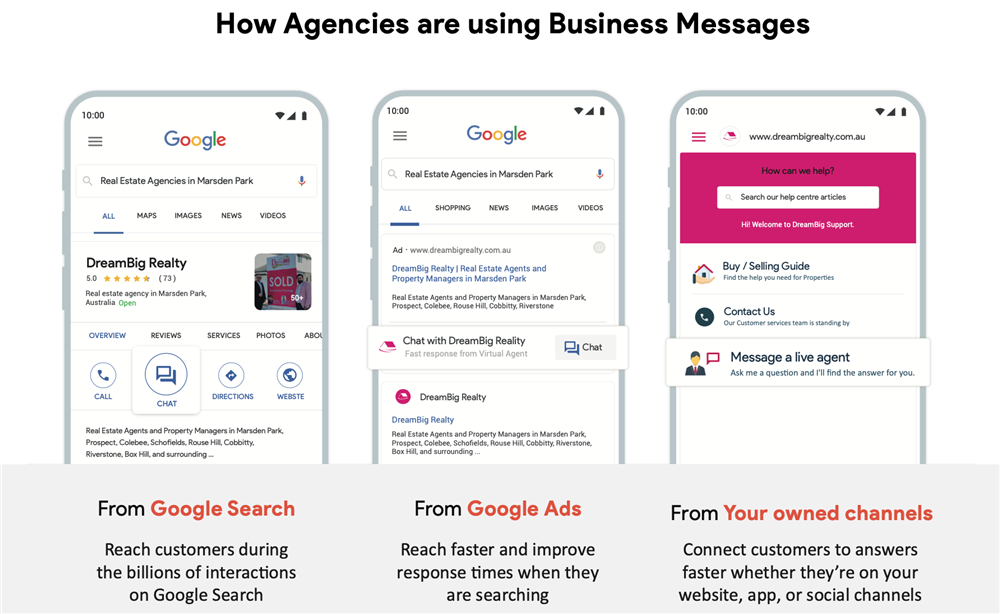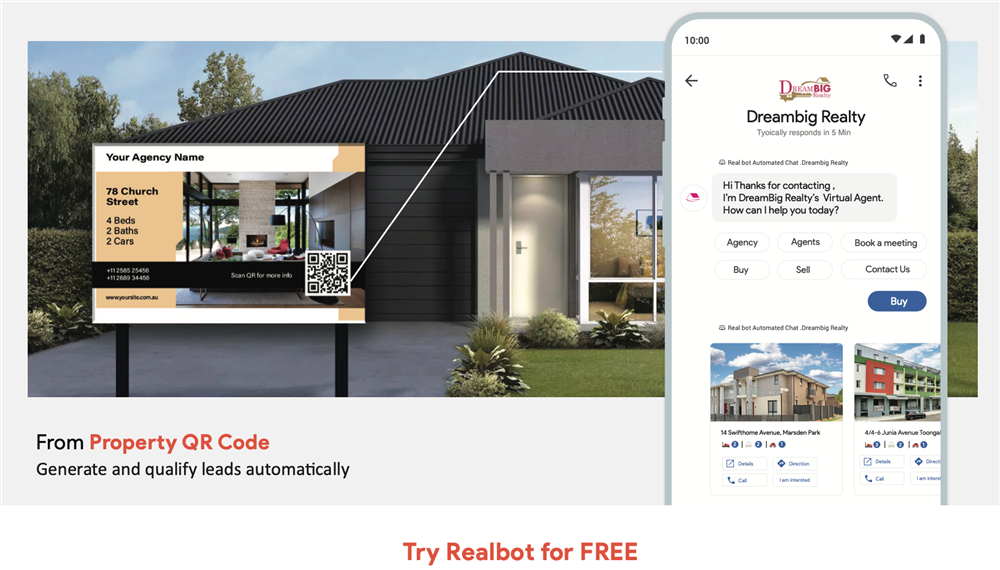 Google's Business Messages
Why Business Messages?
Meet customers in their moment of need, in the channel of their choice
Improve response times with digital agents and increase customer satisfaction
Drive business value with richer, more engaging experiences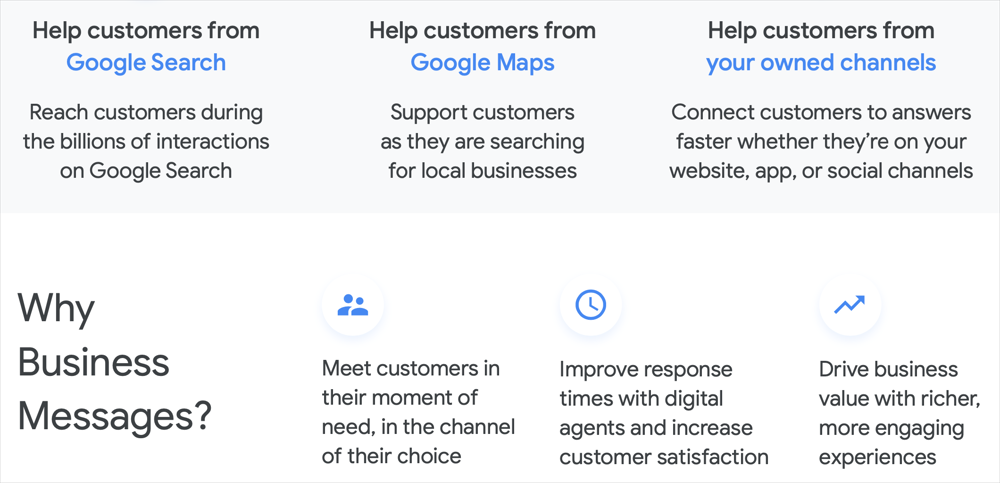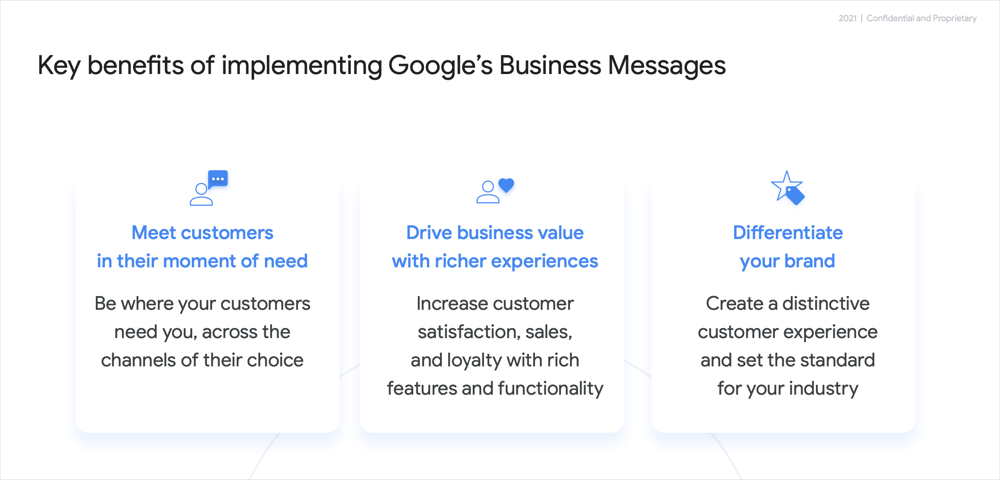 Google's Business Messages
Engage more effectively with your Buyers and Sellers
Realbot is a cutting-edge next generation virtual agent that engages with customers 24/7 to build trust, accelerate customer engagement and generate revenue faster.